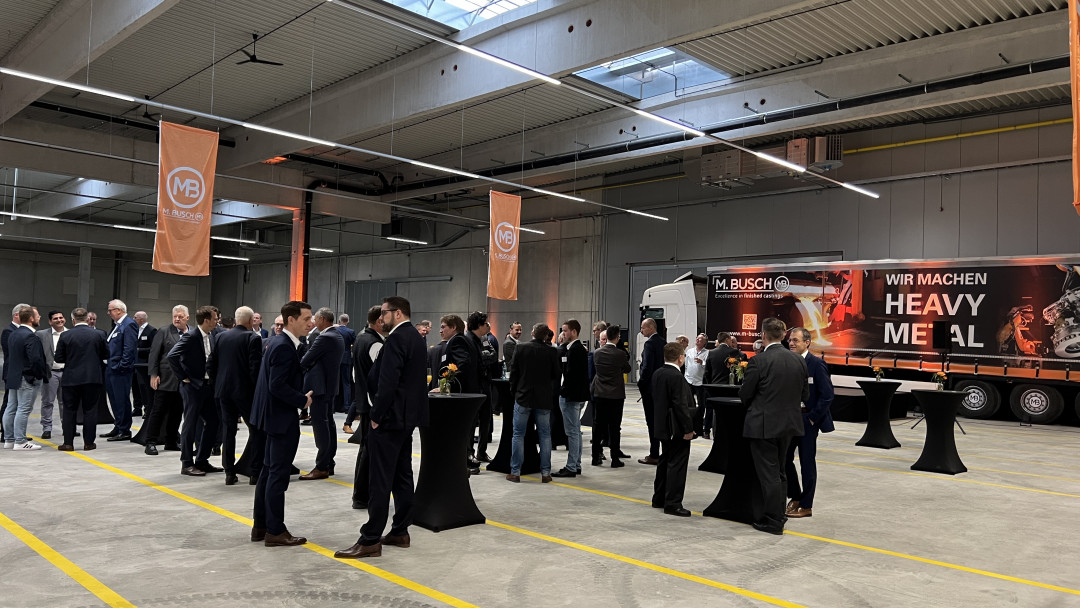 24.10.2023
Inauguration ceremony at M. Busch
Together with customers, suppliers and personalities from politics, business and administration, the inauguration of a new logistics hall (4800 sqm) and a new fully automated brake disc production line for the customer Volvo-Trucks was celebrated at the Bestwig site on 20 October 2023.
The investment volume for the hall plus infrastructure amounts to 7 million euros, for the brake disc production line 8 million euros. The celebration was also held with the employees of M. Busch on 19.10.2023 at a joint employee breakfast.
M. Busch has been one of the Volvo Trucks Group's strategically important suppliers for years, having supplied over 7 million raw parts for brake discs to date. The business relationship with Volvo was once again significantly expanded with a 10-year contract and an agreed delivery volume of more than 300,000 brake discs per year, as well as a further project for the delivery of 80,000 flywheels, which will start in the short term.