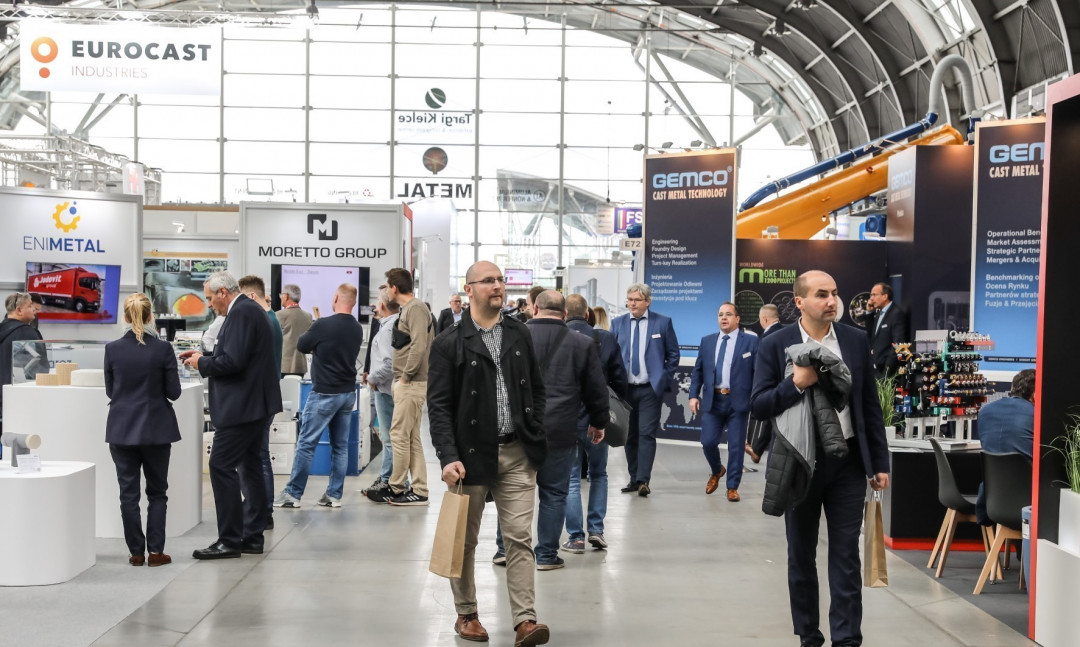 09.11.2023
Industrial Autumn will take place again in Targi Kielce in 2024
24 to 26 September 2024 is booked for the 25th International Fair of Technologies for Foundry METAL. For three days, metallurgical sector companies will present modern technologies. The industry specialists will take part in numerous conferences and seminars.
For years, the Metal Expo has brought together exhibitors and visitors from around the world; this has been the metallurgical sector's one-stop shop. Every two years, Kielce becomes the global capital of the foundry industry. The Targi Kielce expo is one of the most important industry events in Europe. The event's international nature is a magnet for the expo guests; they wait for the event in order to come to Kielce and exchange their experience and learn about the sector's technological innovations. The foundry sector, like many other industries, must, however, think about changes to adapt to today's conditions and trends and continue its strong position in the global economy.
Next edition welcomes foundry companies involved in automotive, household appliances, construction, energy, machines, shipbuilding, aviation and defence sectors. These firms showcase the latest solutions and innovative technologies, including structural casting. – We want our company to be present on the Polish market. Our expo presence makes it possible for us to mark our presence here. Furthermore, our participation makes it possible to meet new contractors and clients whom we cannot visit regularly. From our perspective, the expo was a success. We hope to see you again in two years - said Carola Barattè, Business Development Manager Foundry Ecocer, at the last year's show.
Ecology, green energy and alternative solutions for heavy industry are permanent elements of the Metal expo. Companies representatives participating in the event increasingly emphasize the role of the Foundry Goes Green Seminar held within the scope of the Metal; the previous seminar focussed on the cost savings amounts brought about by energy transformation. The discussions highlighted the strategic necessity for today's enterprises. – A company can take advantage of a wide range of opportunities as part of the energy transformation. The full implementation leads to a complete transition to green energy, which generates enormous savings up to several dozen million zlotys – said Anna Dębowska from Luneos Polska. The next expo will also feature exciting topics and debates on the benefits of full digitization and renewable energy sources, to name just a few of many discussion areas.
Next edition, as usual, will gather representatives of the largest companies representing the foundry sector. The expo guests and visitors who came to Kielce can participate in numerous meetings, workshops and lectures.
More news can be found at www.targikielce.pl/metal website or on Linkedin: https://www.linkedin.com/showcase/metal-trade-fair/. Follow us!
The International Fair of Technologies for Foundry METAL is held from 24 to 26 September 2024 in Targi Kielce.