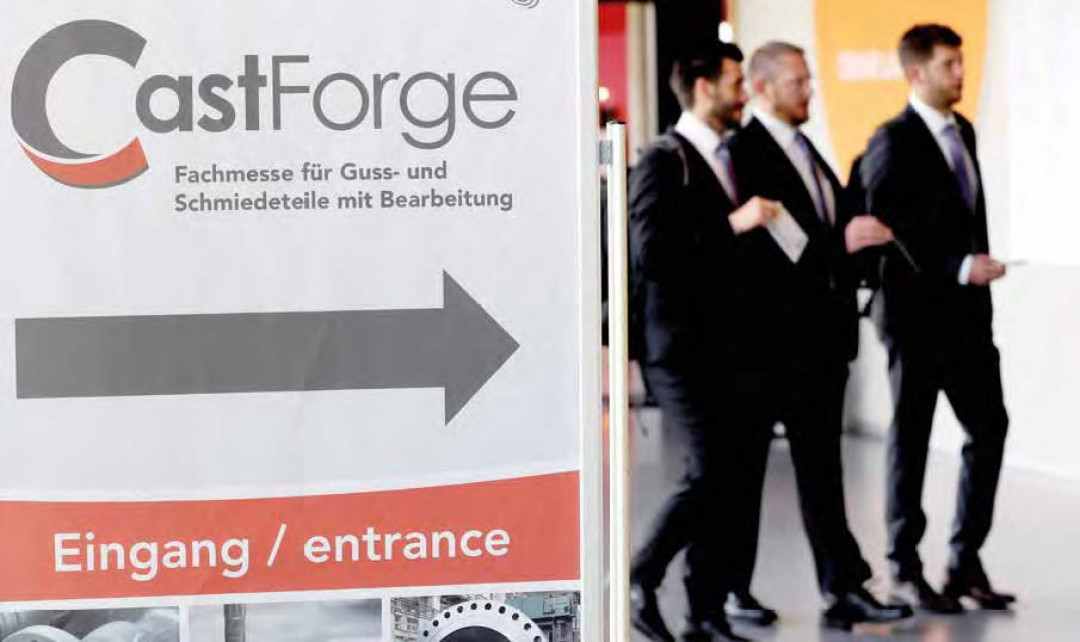 11.09.2023
More than 250 registrations
As Messe Stuttgart reports, with more than 250 companies registered for CastForge 2024 (4 to 6 June), a registration level of more than 75 per cent of the previous year's trade fair had already been reached in August.
"CastForge has convinced and established itself among foundries and forges. For the third edition next year, more than 250 companies have registered within eight weeks. This pleasingly high number of registrations not only proves the importance of CastForge but also reflects the great trust and loyalty of the industry. The prospects are promising and expectations are correspondingly high. We look forward to welcoming the industry back to Stuttgart from 4 to 6 June 2024," says Florian Schmitz. As Head of Trade Fairs & Events, he has been responsible for CastForge and other industrial and trade fairs since 1 March 2023.
In addition to companies that have already been represented at previous trade fairs, there are numerous first-time exhibitors as well as national and international trade associations with joint stands, for example from France, Spain, Italy, Portugal or the Czech Republic.