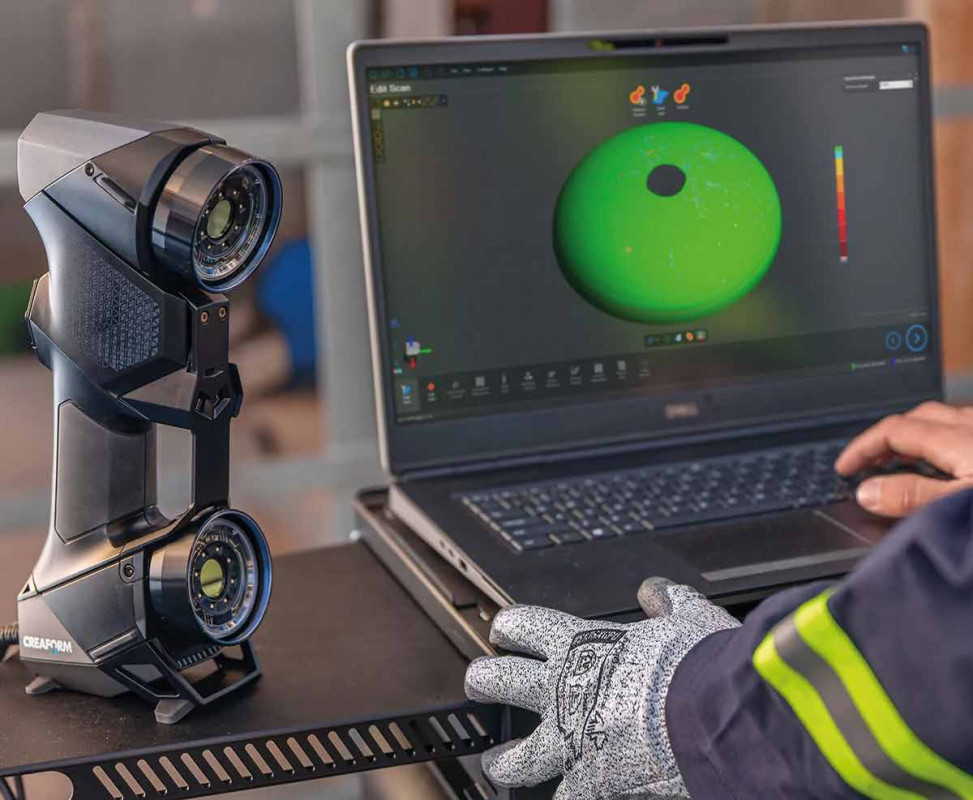 01.09.2023
New version of VXintegrity
Creaform released a new version of VXintegrity, a surface damage assessment software solution, in June.
VXintegrity is a software platform for non-destructive materials testing launched by Creaform last year. According to the vendor, it integrates all analytical functions and tools in an intuitive, user-friendly interface that can be accessed by testing teams and service companies. With its four software modules, VXintegrity is specifically designed to make life easier for asset owners in a wide range of industries.
The most significant change, according to the vendor, is the new algorithm that VXintegrity has been equipped with. It is said to ensure highly repeatable results and eliminate the need for human interaction to analyse surfaces. This is expected to pave the way for inspection applications for complex components, such as highly demanding configurations with double curvature, elbow tubes, T-joints, valves, advanced nozzles and boiler tubes. This algorithm is expected to revolutionise 3D surface assessment, as it does not require a CAD model for comparison or manual data entry to determine the targeted area.