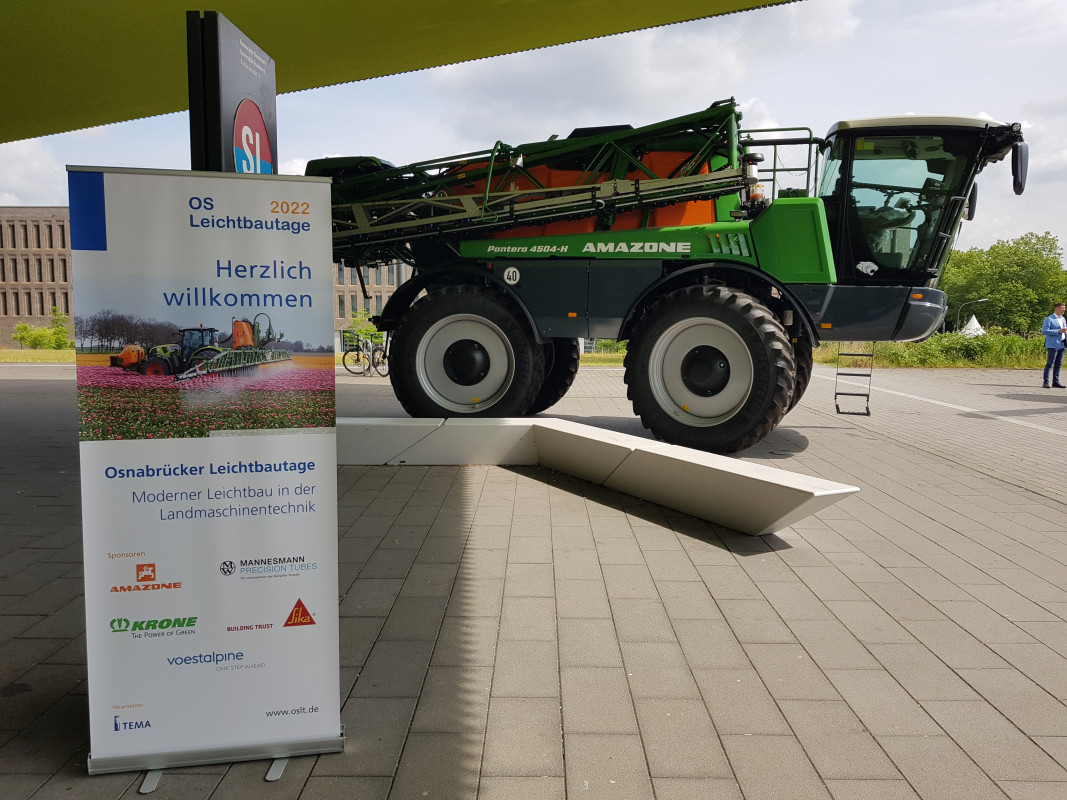 01.11.2023
Osnabrück Lightweight Construction Days - Call for Papers & Posters
Lightweight construction is a forward-looking cross-sectional technology in mechanical engineering. And especially in agricultural machinery technology, lightweight solutions are more and more in demand and are increasingly being used there.
The performance of modern agricultural machinery is constantly increasing - and with it its weight. Lightweight designs can effectively counter this development and achieve a more favourable power-to-weight ratio, as required by law.
Exciting lecture programme
Partners from the agricultural machinery and vehicle industries, together with experts from materials and joining technology, will be offered a forum for exchanging experiences and jointly identifying and defining interdisciplinary development goals.
In the lectures, innovative and current, but also visionary approaches and solutions from research and development will be presented and discussed for various application examples.
Topics
Materials
Material efficiency
Lightweight construction
Joining technologies
Testing strategies, simulation and modelling
Submit your abstract for a technical presentation or poster here - deadline is 30 November 2023.
https://oslt.de/call-for-papers-und-posters.html

Sponsors and exhibitors
In addition, you have the opportunity to present your company with a stand or exhibition space in the foyer of the event or the outdoor area.
The sixth Osnabrück Lightweight Construction Days will once again demonstrate how intensively the topic of lightweight construction is being researched in science and industry and how great the innovation potential is in the various areas of industry.