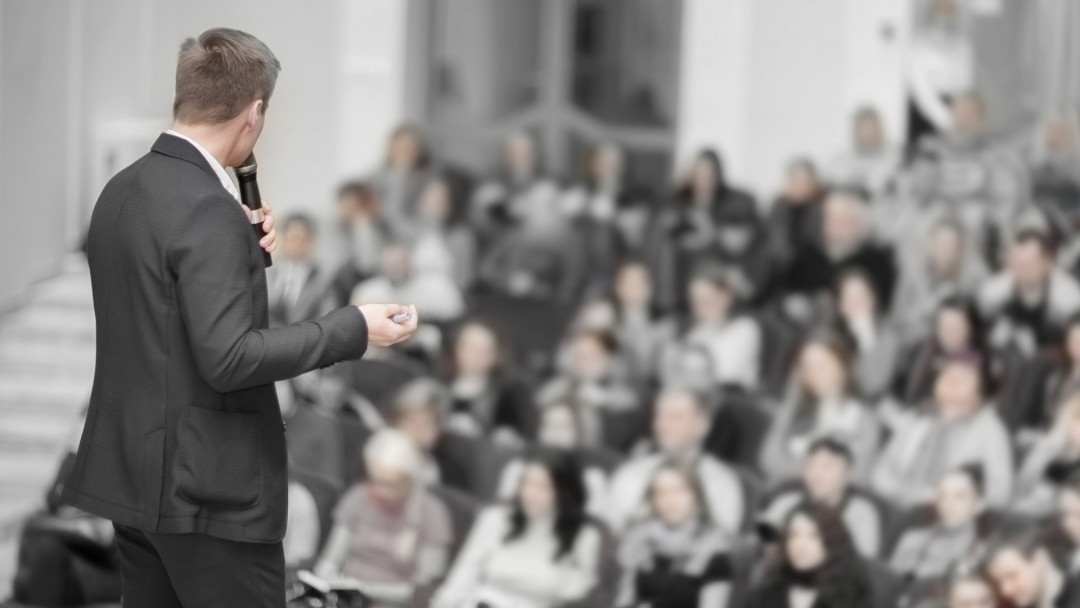 07.11.2023
Save the date: The Summit for Research and Innovation 2024 for the first time at HANNOVER MESSE
The next Research and Innovation Summit will take place on 22 April 2024 as part of HANNOVER MESSE. Representatives from business and science as well as from politics and civil society will discuss the topic of innovations in Europe - catalysts, competences and cooperation using the example of AI. The Summit for Research and Innovation is organised by the Donors' Association for the Promotion of Sciences and Humanities (Stifterverband), the National Academy of Sciences Leopoldina and the Expert Commission for Research and Innovation (EFI) and funded by the Volkswagen Foundation.
How do Germany and Europe succeed in securing prosperity, creating value and enabling social progress through research and innovation? What are the necessary competencies, catalysts, i.e. critical decision points, and cooperation between business and science? How can policy regulate and promote innovation? The example of AI exemplifies how important answers to these questions are, because Europe has already largely lost touch with the leading nations here. So where does Europe stand in the international AI competition? What impact will AI applications have on research, production and the labour market, or how do we impart the necessary skills and create cross-sectoral cooperation for the AI-based economy? High-ranking guests from business, science, politics and civil society will discuss these and other questions at the 2024 Research and Innovation Summit.
The Summit for Research and Innovation will take place next year in cooperation with HANNOVER MESSE. The unique combination with the world's leading trade fair for industry and Germany's leading forum for exchange on research and innovation policy will link industry, politics and science even more closely and send a widely perceptible signal for the departure and acceleration of Germany as a location for innovation. Leading companies from the mechanical engineering, electrical and digital industries as well as the energy sector present innovative products and solutions that use artificial intelligence for greater efficiency and product quality at the most important international platform for all technologies related to industrial transformation.
Since 2015, high-ranking personalities from business, science, civil society and politics have gathered annually at the Research Summit to jointly find answers to current questions and challenges in research and innovation policy. In 2024, the Research Summit will be renamed the Summit for Research and Innovation due to the expanded range of topics and will continue to be organised by the Stifterverband, the National Academy of Sciences Leopoldina, the Expert Commission for Research and Innovation (EFI) and the Volkswagen Foundation. As an interdisciplinary forum, it promotes dialogue and networking and has established itself as a platform for high-level exchange on innovation and research policy in Berlin. Its aim is to strengthen Germany as a place of innovation-based value creation and scientific breakthroughs.
www.forschungsgipfel.de