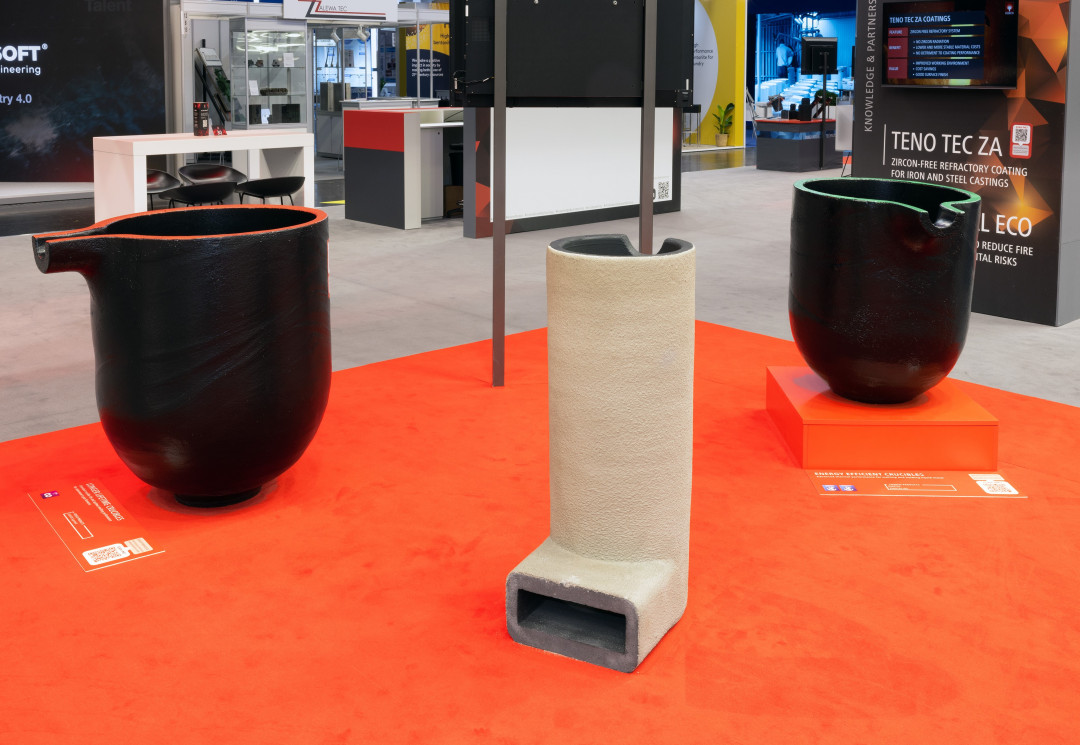 16.11.2023
Foseco presents new technologies for die casting applications at EUROGUSS
The global die casting industry will meet in Nuremberg in January for EUROGUSS 2024 - the leading international trade fair for the die casting industry. Taking place from 16 to 18 January in the halls of the Nuremberg Exhibition Centre, the trade fair offers the ideal opportunity to experience the latest trends and innovations in die casting technology and solutions.
In Hall 7A, Stand 134, Foseco will be showcasing many of its latest innovations for non-ferrous and HPDC foundries, including
- Melt treatment
- Crucibles and refractory materials
- Innovative sand core binder solution for HPDC
- Processes and applications for die casting
Melt treatment
In recent years, FOSECO has added a number of features and technologies to its FDU and MTS technologies for the automatic treatment of aluminium melts. These advances offer foundries the opportunity to gain new perspectives and control over their treatment process.
The SMARTT degassing software offers various programmes for rotary degassing; the operator only needs to define a target melt quality. Based on the ambient conditions, melt temperature, rotor design and alloy composition, the software then calculates the best treatment method to achieve this target. Optimisation modes are also available to reduce inert gas consumption, minimise wear on the degasser or achieve the fastest degassing and treatment speed. The treatment parameters are automatically forwarded to the FDU/MTS system, while a customised reporting system records all parameters.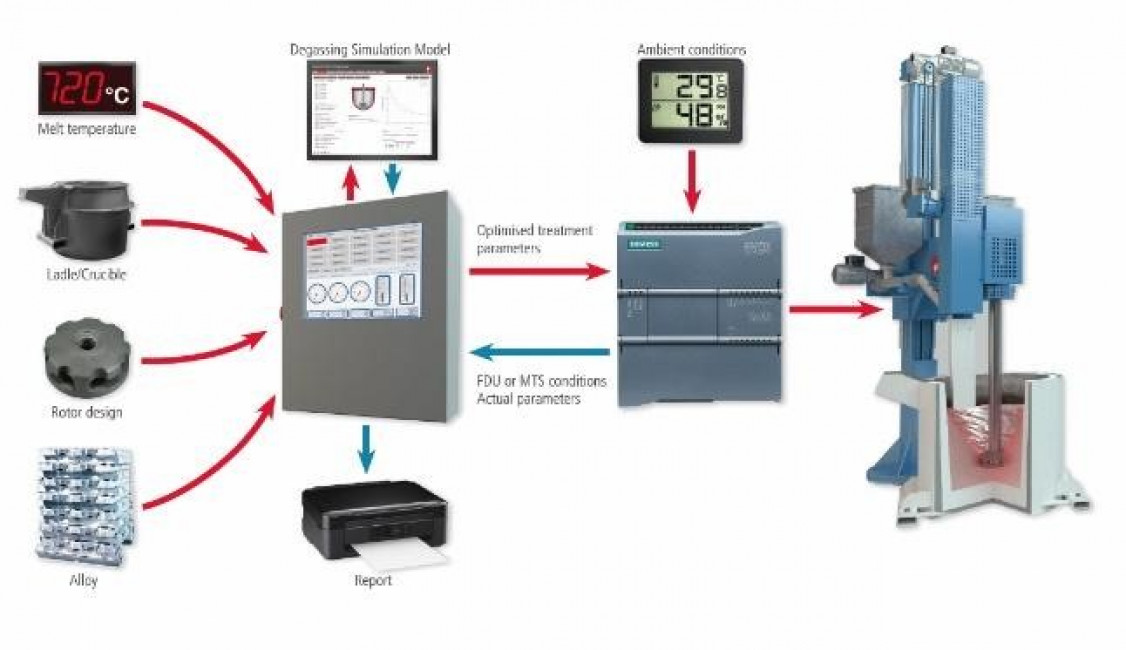 Granulated fluxes can be added via the automated MTS and offer many advantages, such as improved melt flowability during casting, fewer inclusions and improved mechanical properties. The new range of granulated fluxes includes COVERAL*, SIMODAL and NUCLEANT* fluxes, which cover the most important foundry operations such as cleaning, drossing, modification and grain refinement. They have been specially formulated for use in conjunction with FDU and MTS systems to minimise smoke and fumes.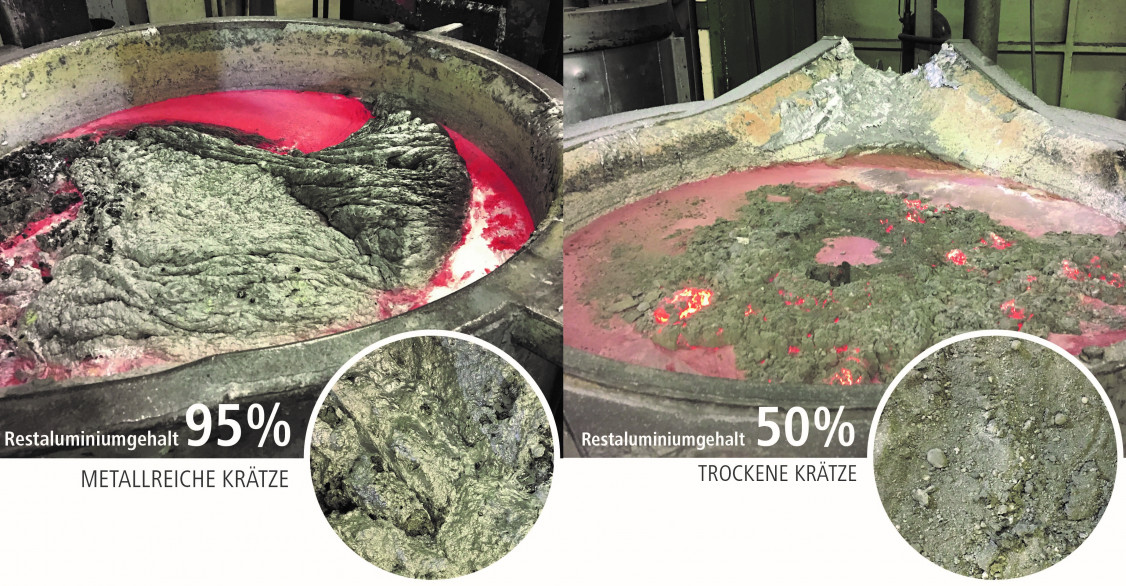 Crucibles
FOSECO is continuously improving its crucible technology to offer solutions that reduce energy consumption, increase output and improve production efficiency. The latest innovations that will be on show at EUROGUSS 2024 include
- ENERTEK* ISO crucibles, which feature a highly insulating, proprietary Vesuvius coating that significantly reduces heat loss and energy consumption during induction melting or continuous casting.
- DURATEK* crucibles designed to last longer, especially in highly corrosive conditions. The latest DURATEK SUPERMELT crucibles have superior fracture toughness, high temperature strength and oxidation resistance to ensure a long service life in aggressive aluminium melting processes.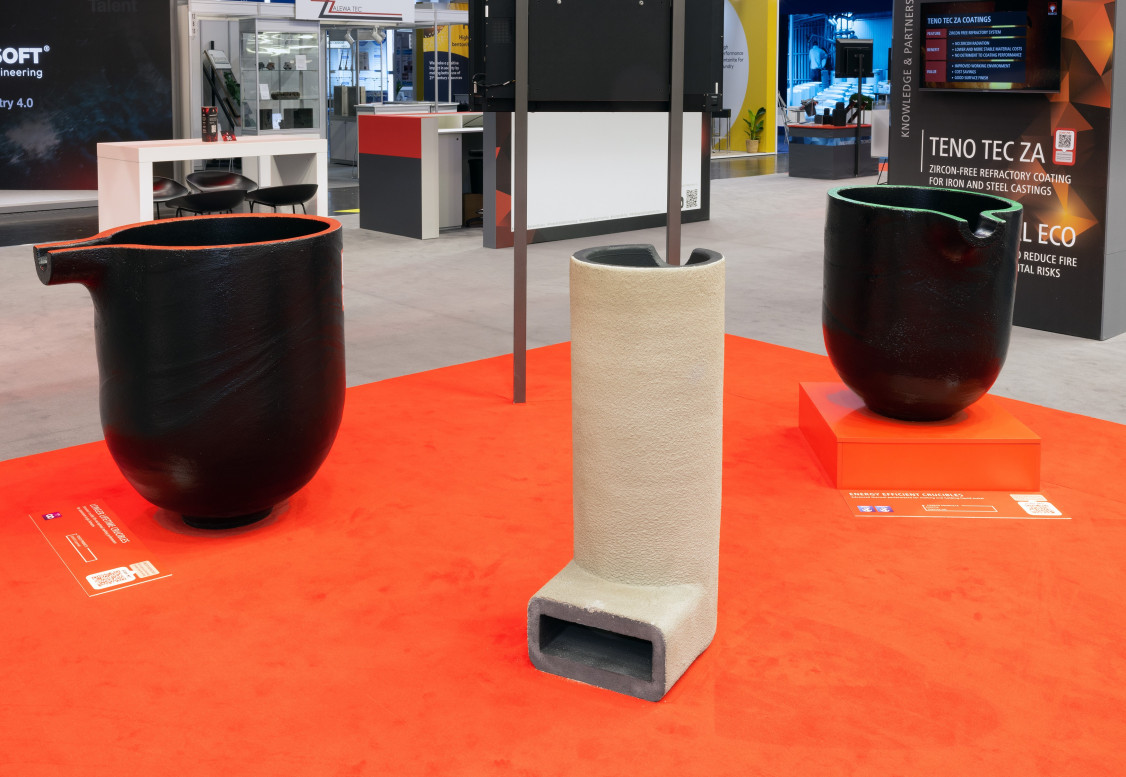 Innovative sand core binder solution for HPDC
A major limitation of the high pressure die casting (HPDC) process is that it is not possible to produce complex, hollow castings in large quantities in a cost-effective and sustainable manner. This is due to the difficulty of producing suitable cores. Standard sand cores cannot be used as they are difficult to remove after casting and do not provide sufficient surface finish. Salt cores are more suitable, but are expensive to produce and have other operational limitations.
In response to this challenge, FOSECO has developed the water-soluble binder and coating WASCO*, which the company will be presenting at EUROGUSS 2024. This innovative binder system has a high flexural strength and has been successfully used in both liquid and semi-solid HPDC processes, even under difficult conditions. With an appropriate coating, WASCO-based sand cores can exceed 1000 N/cm² and are heat-resistant up to 750 °C. Removal after casting is simply done by rinsing with water, avoiding any risk of damage or cracking.